Police - Security

What does '5.11' stand for?
5.11 Tactical Pants with the patented tactical strap and slash pocket design were originally developed for rock climbing. "5.11" is a rock climbing difficulty level as listed in the Yosemite Decimal System. With skill levels ranging from 5.0 (easy) to 5.10 (difficult), 5.11 is even more grueling. 5.11 is officially defined as, "After thorough inspection, you conclude this move is obviously impossible; however, occasionally someone actually accomplishes it."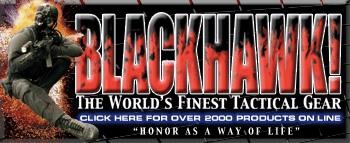 Blackhawk® was founded in 1993 by former Navy SEAL Mike Noell. BlackHawk's meticulous obsession with quality has made it the ops gear of choice for Special Operation units worldwide.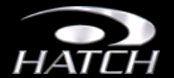 Hatch provides quality gloves and other protective gear for uniformed duty, tactical, corrections, military, industrial safety/medical rehabilitation, and more. Its products are of the highest quality available in terms of materials, construction and durability. Hatch's market-driven designs incorporate the latest materials and technology for the highest levels of protection and durability available.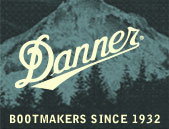 An expert is the toughest customer to satisfy. When a product fails to meet their expectations, they simply will not use it. As such, our sole aim is to satisfy the footwear needs of experts in the industry, military, law enforcement, hunting and outdoor recreation. We do this by putting more into our product than any normal person would expect – in a word, we overbuild. Overbuilding improves performance. Overbuilding shows value. Overbuilding separates our brand in an overcrowded marketplace and sets the tone for our entire company. For to overbuild is to overserve – an approach that directly affects how someone is greeted by customer service, how a boot feels in the field and how we aid our partners at sporting goods, hunting and workwear stores. This focused commitment has allowed our brand to accomplish what few can claim: instead of simply being viewed as a product, the Danner name today serves as a badge of self-expression for those at the top of their vocation, as well as those who aspire to be.

At Blackinton®, we embrace our American-manufacturing heritage. We're proud that our badges are made in the USA!

Far-and-away the industry leader, Blackinton® is the largest manufacturer of badges and uniform insignia. Each badge is attentively crafted by uniquely skilled individuals – all in one secure facility - achieving artistry in metal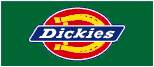 Through its dedication to innovation and continual customer contact, Williamson-Dickie Mfg. Co. has transformed itself from a small bib overall company to the largest workwear manufacturer in the world. Sold in every state in the U.S., Dickies now offers a broad spectrum of work garments ranging from work pants and work shirts to denim jeans and women's workwear. Since its beginnings in 1922, every piece of Dickies workwear has stood for the quality, toughness, and pride that embodies the spirit of the American worker.



For a half a century, the Stratton family has crafted high quality headwear. From early beginnings as a civilian hat manufacturer, Stratton today is the world's largest supplier of uniform hats. Our headwear is worn by the vast majority of U.S. law enforcement personnel and many state and local organizations.


A commitment to service, prompt delivery, custom sizing and 'like new' renovating has created loyal and long-standing customers. Product quality is guaranteed through tight control over all stages of the hand crafted manufacturing process.


Each hat is produced from the finest quality braids and genuine furs available, which are shipped to Stratton's wholly-owned subsidiary, the Winchester Hat Corporation in Tennessee. This plant produces the high grade fur felt and straw hoods which are sent to company headquarters in Bellwood, Illinois, for forming and finishing. The result is headwear unsurpassed for durability and style, assuring years of highly respected appearance. Stratton's uniform hats add authority and dignity to any uniform.


With the ever increasing occurrence of skin cancer, Stratton Hats, with their opaque, sun-shielding brims, have proven effective in the protection of harmful UV rays and the fight against skin disease.


Why are our uniform hats the finest in the world? Ask any officer who wears one!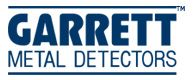 The Global Leader


Garrett Metal Detectors is the global leader of walk-through, hand-held and ground search metal detection products and training for security and law enforcement applications. From the Olympic Games to U.S. and international airports, Garrett has the proven knowledge, experience and reliable products to meet your security needs.


For over 40 years we have engineered the most advanced metal detection products. Today, Garrett is the most recognized and trusted name in our industry. From our world-renowned SuperScanner® hand-held to our advanced PD 6500i™ walk-through, we have engineered a superior line of metal detectors that give you practical solutions for your security checkpoint installations.


Tru-Spec for the TRU Professional By 1996, Atlanco management became aware of a glaring need in the marketplace for a manufacturer of military and law enforcement apparel with vision, ambition and panache. The result was the introduction of the Tru-Spec brand as well as the construction of the company's first manufacturing facility. The new factory provided the company with the ability to create and produce its own products at competitive prices while responding to market trends and demands in a timely manner. An even larger, advanced state-of-the art plant followed in 2004 and currently employs more than one thousand employees.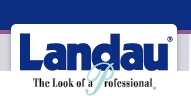 Landau's mission is to build long term relationships with its customers, employees, and suppliers based on integrity, and a dedication to excellence. We are committed to providing unparalleled value: the highest quality product, constructed of premium materials, for immediate delivery and at a competitive price. By continuously improving our product with highly motivated and skilled employees, state-of-the-art equipment, and an innovative spirit, Landau aims to exceed our customers' expectations.



Cherokee is the leader in the design of fashionable scrubs for nurses and other healthcare professionals, bringing innovative style, comfort and quality to medical scrubs, nursing uniforms, and healthcare footwear. We recognize that healthcare workers are not only our customers, but also special individuals who make a tremendous contribution to society. Our tagline, "Inspired Comfort" reflects not only the fashionable and functional design of our medical scrubs and nursing uniforms, but also honors the exceptional service, sacrifice and innovation healthcare workers exhibit every day in bringing comfort to the nation's sick and aged. With this in mind we created the Cherokee Inspired Comfort Award to recognize these exceptional people.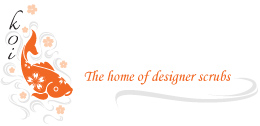 Koi is a clothing company with a simple mission ~ to create scrubs that people love to wear. We incorporate the latest trends into our products. We don't beleive in sacrificing comfort for style when you can have both.


We're passionate about the clothing we make. And we hope our customers feel the same way. Every product we make is a labor of love.


That's what KOI Happiness is all about.



Peaches Uniforms is the leader in fashion-driven uniforms and scrubs for women in the healthcare industry. Founded in 1987, the Dallas-based company is a pioneer in the market. Peaches Uniforms has an active tradition of innovation as the first company to introduce fashion colors and 100% cotton fabrics in the 1990s, and now the celebrity-inspired Katherine Heigl Collection. Peaches Uniforms' medical apparel is sold nationwide and online at leading medical retail outlets.

Through its dedication to innovation and continuous customer contact, Williamson-Dickie has transformed itself from a small bib overall company to the largest work wear manufacturer in the world. Since its beginning in 1922, every piece of Dickies® work wear has stood for the quality, toughness, and pride that embody the spirit of the American worker.